BMW i8 Gold Chrome Car Wrapping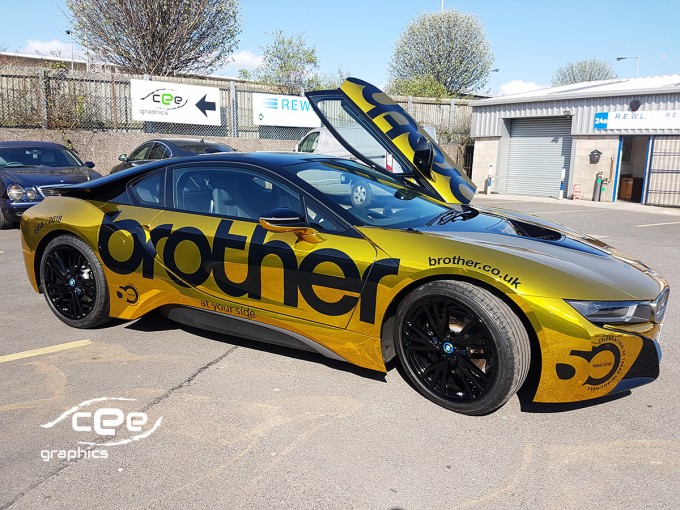 Transformation With Car Wrapping
It is not very often that we have a chance to work on a brilliant supercar such as this BMW i8 for our customer Brother UK. As they are celebrating their 50th anniversary, they wanted to celebrate in style. And what a style! Gold chrome and and gloss black car wrapping enhanced the beauty of this car. Although, it looks great in it's original dark gray colour, you have to agree – if nothing else, this wrap will get it noticed.
The whole point of advertisement is to be noticed and get attention. After our work was finished, we are happy to say that it is a success! Everywhere it goes, photos follow all over the social media. Of course, we are proud to have contributed and made it look so.
Also, below is a quick video of the car after we have finished our work. Feel free to like and share please! 😉
Working on this project has been an absolute pleasure! It always puts a smile on my face when we get this kind of job, knowing that the result is going to be amazing. And it is! A beautiful car, such as BMW i8, with a striking and classy Gold Chrome/Gloss Black vinyl is a winning combination.
Good communication – Great Result
Working closely with Brother UK on the final touches and design positioning we managed to deliver a brilliant outcome! They provided us with enough details as to what they wanted, and then let us do what we do best. Having the customer's trust in our ability is very important.
I want to say thank you to Brother UK for giving us this opportunity and working with local businesses such as ourselves.