JB-Eye Van Wrapping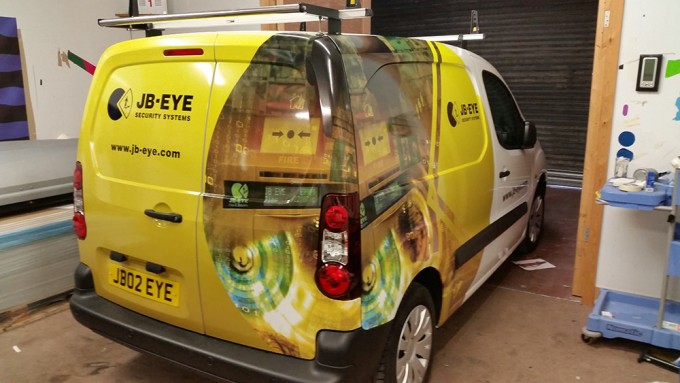 JB-Eye Van Wrapping
For this job our customer approached us with a request for a partial van wrapping. Wrapping the sides and the back of a Citroen Berlingo van in a digital print vinyl with a collage of images. With a couple of minor adjustments, we got the design approved and proceeded with the digital print and preparation of vinyl.
Fast and efficient van wrapping
The customer delivered the van to our premises in the morning so we could start with stripping the van and preparing the surface for the vinyl application. After removing all the trimmings, door handles and brake lights, all the surfaces were cleaned and prepared using the 3M cleaning and preparation fluid. With the van ready, we started the wrapping and managed to have it all done and finished by 4 pm ready for our customer to pick up their van. Doesn't get much simpler than this.
For a link to JB-Eye website, please click here.