Paw X Paw Pet Services Van Signage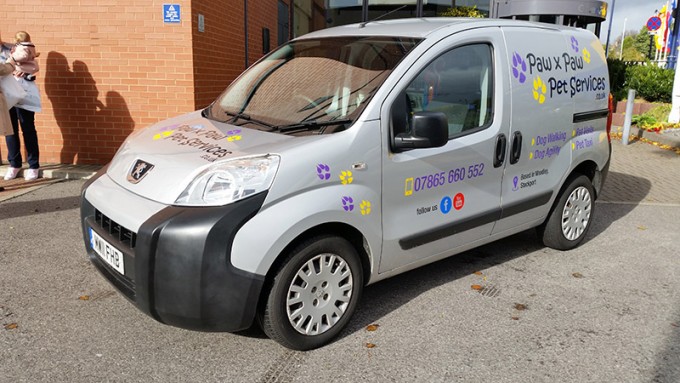 Van Signage Design
Paw x Paw Pet Services, based in Woodley, Stockport, requested a design for their van signage. After exchanging ideas and different designs, we managed to get it just as our customer wanted. Using sign vinyl and digital print vinyl we got the van signage to look exactly as desired. Design was ready within 5 hours from point of contact!
Prompt Response
The very next day we were ready for installation of vinyls and completing the van signage. After agreeing the time and place with Hannah at Paw x Paw Pet Services we attempted to install the graphics, but due to rain we had to postpone it for the next day. We went to Hannah's place of work and did the fitting job there. Being able to do our job out on site is a huge advantage as it does not interfere with your work schedule. You say where and when you want it doing, and we get it done!
I have recently set up as Paw x Paw Pet Services and needed my van sign written. Elvir has been amazing! Very professional, exceptional customer service, we changed the design a number of times and Elvir was more than happy to do this. Really pleased with the final product, my van looks amazing. Would strongly recommend anyone who needs sign writing to contact Cee Graphics.
Thanks Hannah for your review. If you wish to visit her website, click here.