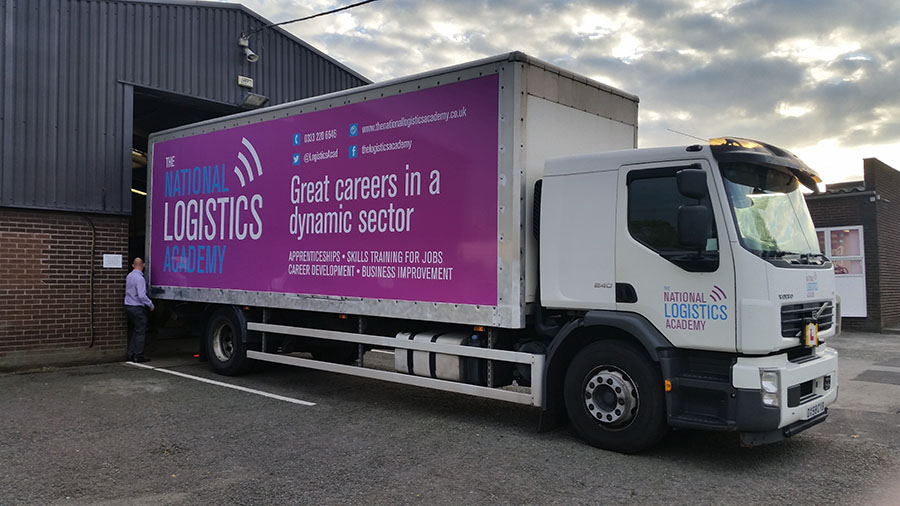 TLA Lorry Rigid Trailer Signs
Cee Graphics have been approached by Mantra Learning about their The Logistics Academy TLA lorry rigid trailer signs and a Volvo truck cab. The project was to cover the trailer in aubergine colour and vinyl lettering on top that would comply with their colour specification and create this striking result. After matching up the colours to the ones stated in their brand guidelines, all there was left to do was to get exact measurements and start with the production of materials.
Fast Turnaround
As customer needed this project completed urgently, we managed to get it finished within 48 hours upon confirmation of job and confirming all the details! Installation of vinyl decals happened on their premises in Middleton.
Skills needed:

Vehicle Signs, Vinyl Decals

Categories:

Vehicle Signs, Vinyl decals