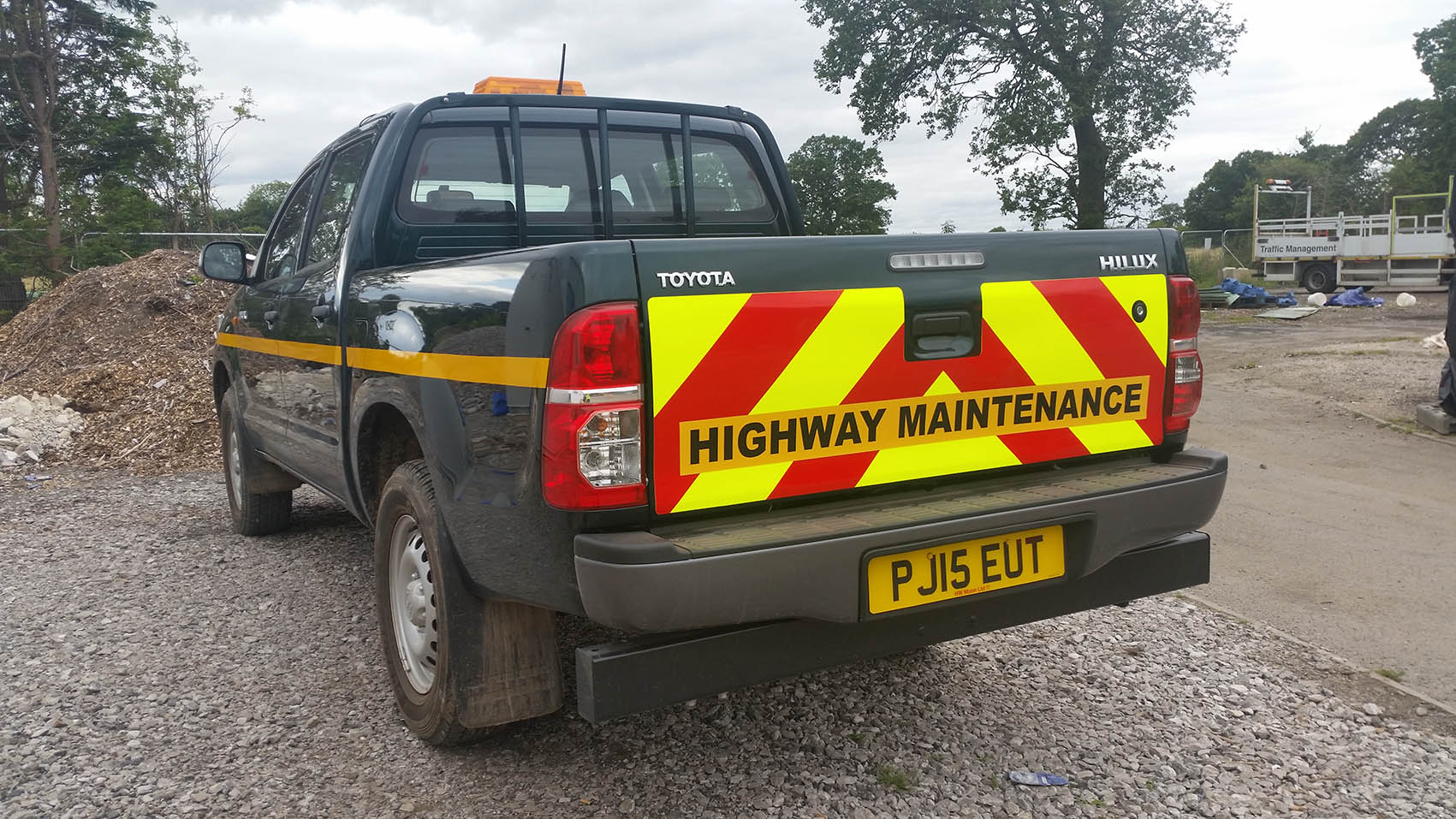 Toyota Hilux Chevrons
When Steve approached Cee Graphics, his request was Toyota Hilux chevrons and reflective side stripes. As Steve's job required him to have safety markings on his truck to be able to work on this construction site, he needed them urgently.
24 hour turnaround
As soon as Steve placed the order, we started with production. Next morning, we headed to site where he was working and we took him only 20 minutes off his work to fit the signs! As always, at Cee Graphics we do our best to respond in best possible manner to any kind of request and we go out of our way to have a happy customer.
Brilliant service! Very fast turnaround. It does not get any simpler then this. Will use again.
Steve
24seven
Skills needed:

Chapter 8, Vehicle Signs

Categories:

Chapter 8, Vehicle Signs