Van Wrapping for Sparky Barker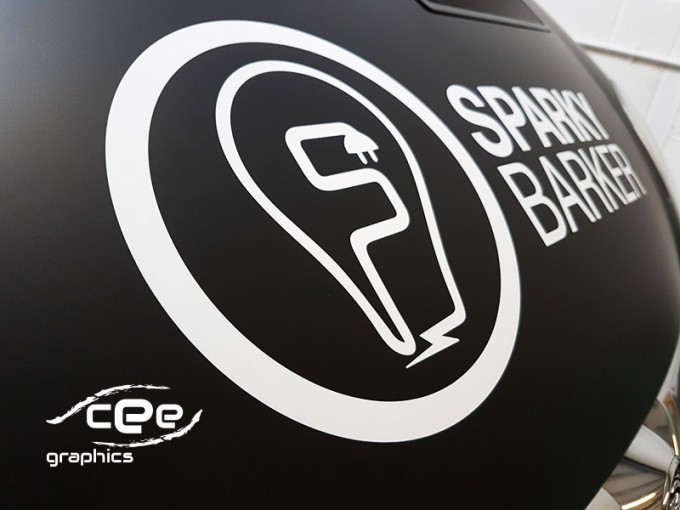 Partial Van Wrapping
Van wrapping may be the best advertisement for your business. Display the information that you want, creating a mobile advert that your potential customers are going to see and remember. A partial van wrapping is a cost effective way of transforming your van into a very noticeable and direct promotion of your business. And that was Sparky Barker's wish. With the effective and always elegant matte black vinyl wrap, the van is certainly going to get attention. 
Elegant partial wrap in matte black vinyl
A Design That Works
When we get in touch with our customers a couple of months after installing the graphics, we always ask about the results. Whether they notice the number of inquiries going up and their customers' reactions. The response is almost always more then positive! They say that the best part about having their van signage is the confidence it gives to their customers about their business. Not to forget the potential customers in the area they work in, noticing the vehicle and getting in touch. Consequently, we create signage that will work! Displaying the information that is essential to the business type, but without over-cluttering the space on the vehicle.
Essential information elegantly displayed
Get in touch
If you wish to contact Sparky Barker, all you need to do is click this link and it will take you to their website. Have a look at some other work done by Cee Graphics here. Alternatively, check out our Facebook page with lots of photos and videos of our work. If you have any hesitation, please check our reviews on Facebook or Google.
Bonnet wrapping