Van signwriting for Elite Portal Frames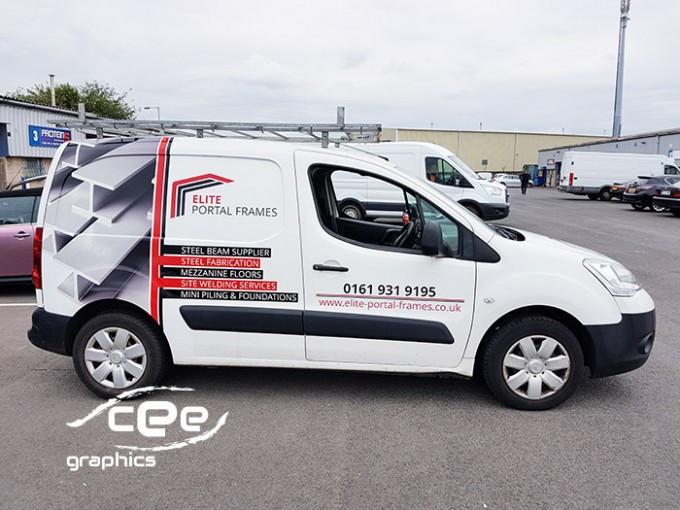 Van signwriting
Van signwriting is an excellent way to advertise your business everywhere you go. Some studies show that your van is noticed by 30.000 people every day while you are driving around. In addition to that, it makes your business look more professional and reliable, and people will remember you more easily.
Eye catching design
Eye-catching design
When Elite portal frames approached us about having their van signwritten, we supplied them with three different ideas, with different price ranges. Next part was making small adjustments to the original design and finalising the artwork. Good van signwriting is all about the planning and displaying the design that is going to show what your business is about, without being overcrowded and distracting.
In this case we ended up making a van signwriting out of partial digital print wrap and vinyl decals combination. Using a high quality image our customer provided, we were able to show what they are all about in a single stroke.
Preparing the materials
When the design is confirmed, we move on to preparing the necessary materials, prints, vinyl cutting and lastly preparing the van. In order to achieve a good quality van signwriting the surface of the vehicle needs to be properly cleaned, all the necessary trims, door handles, tail lights etc. removed.